You need to know the Statistics of visits to your website.
A website is not complete if it does not have an administrative panel that can monitor and measure the traffic of our site. Not only that, but it allows us to generate reports and graphs to make important decisions to improve interaction with our customers or increase our sales.
Many site owners have no idea how many visits their website has and with the advancement of mobile devices it is critical to know how many visits they are getting through tablets and phones.
A statistics system gives us useful information such as, for example, how many visitors use the site for the first time and stories do so for the second or third time.

The critical measure in a visitor analysis system is the daily number of navigators on our site, which can be seen in daily, monthly periods or based on any other desired period.

Our panel allows you to see from which city and country our visitors come:

Undoubtedly, an important element is to know with what word the person entered our site, that is, the "keywords" or search keywords in search engines.
Where do our clients come from? Google? referrals? direct tickets? it is important to know it.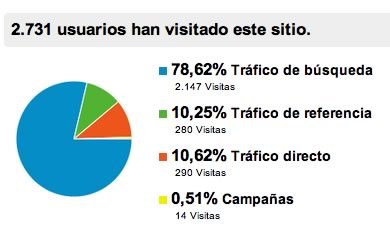 What is the source of our visits?
Our statistics panel now measures mobile devices, operating system and browsers among other things.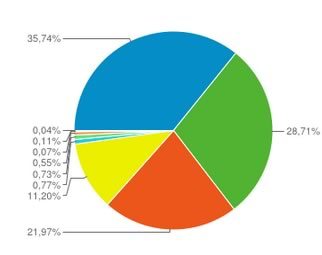 You are welcome to contact us to add this useful measurement tool to your website.