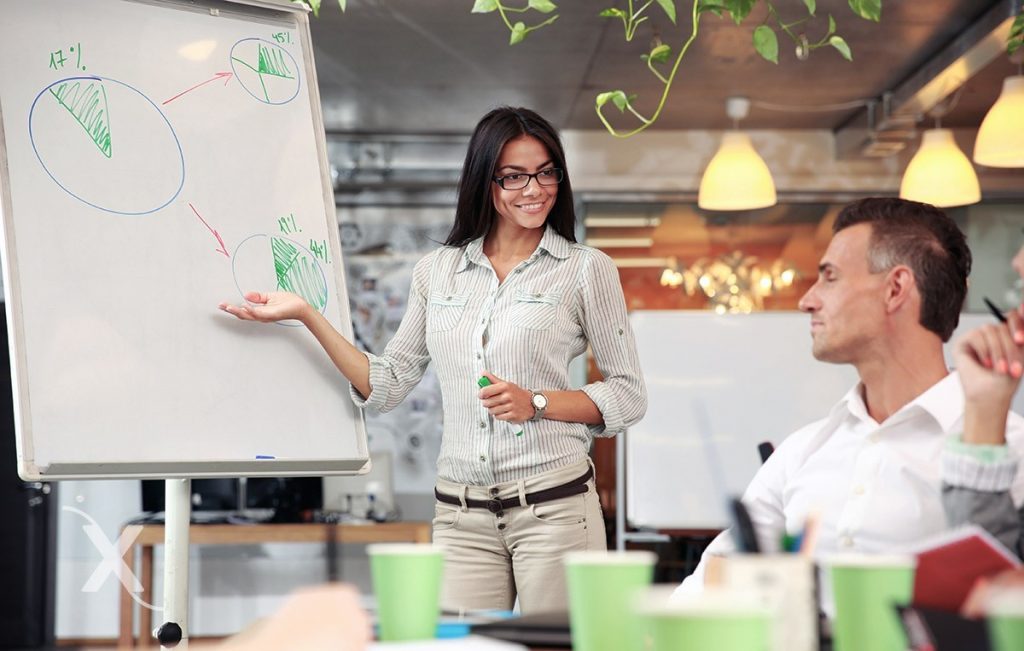 Digital marketing is constantly changing and every year or new trends emerge or strategies that improve all processes and bring better conversions for any business that implements.
There is currently a saturation it or No product on the market without differentiation or n some. This lead to companies wishing to emphasize to implement a branding strategy focused on brand experience and develop a well – defined sales funnel elements that truly call the attention or n of the client.
The pandemic has benefited digital marketing as many companies have been forced to migrate their entire business to digital. For many it has been a challenge because no conoc í an extensively on the subject and other Represent or a task to complement and reinforce what you already hac í an in l í nea.
Whatever your case or time when you enter the digital world, try to adopt these trends har you to distinguish yourself from the rest of your competitors and optimize any process and conversion or n.
1.- Artificial intelligence
In many counts are getting this point and insurance in a 2 or 3 to ñ os atr to s, artificial intelligence is something that every year ñ or steps m to s strong and expanding their domains to supplement the work of humans.
East ñ or specialists will touch them focus on implementing and improving best funnels, because there are already programs m to s efficient that complement the work of segmentation it or n p u public.
There is a good amount of p to pages that help you define the p ú current PUBLIC having your site and go after a p ú PUBLIC like. This is because there is much information he or n collected at each location to which you enter is m to s f to easy place you in terms of tastes, needs, h to habits, etc.
2.- Interactive content
One photo is no longer enough.
TikTok revolutionized the mode and type of information or n people want to see: short, valuable, creative.
How c or mo must be submitted the video is very style of this app. Is the best thing is f to easy because you do not need to develop a subject in depth, providing tips and very short need u tiles.
How to record the video also é n it stands, is not a simple box where you put the c to mara front and start talking.
For example, if you are displaying the books you recommend reading about sales, each change involves shaking the book you are holding and pasting the next clip. It is not just about cutting and pasting, something or a lot of creativity has to be noticed.
The photos remain v to lidas, but Be í stica, a video has more to s conversion or n a picture. The answer is to combine both and make them different.
3.- M to s Customization or n
This point is closely related to the first one on artificial intelligence.
We like a deal ú unique and personalized and sometimes you think your business to the migration to digital a lot of that will be lost and service to the customer may decline.
Artificial intelligence helps a lot to prevent that from happening.
2021 offer products and highly personalized offers sec ú n the needs and tastes of each client be to imperative.
We do not mean to visit door to door to your customer and ask as it what you like í to see again in your store.
M to s right, we mean that your p u PUBLIC goal will not be pigeonholed into one type. For example, if you sell meals at home, surely you have customers who buy you because they work from Monday to Friday and have no time for cooking, also é n you have the elderly or children of older adults who suffer from a disease and not They can move much to cook then hire your services also é n.
In short, you have to sub-segment for your campaign ñ to actually work.
4.- Privacy
Data handling is tricky.
The same weapons that give artificial intelligence power are the same ones in which we must take special care.
For two or three to ñ years in Europe I issued it or a law on the handling of personal data on websites.
It is important that your site has a privacy notice where you clearly inform your customers what you do with their data.
In severe cases and ends your company could í to face a lawsuit if you do not have one.
5.- Fidelization and creation or n communities
A great advantage of social networking platforms is that they are bilateral response, t u you speak to them and they (your customers) respond to you.
In this talk many brands are content m to s generate conversions and increases your community.
Having a group of WhatsApp or Facebook where they can interact is another good idea as you strengthen your brand and in addition to s share so m to s direct your knowledge, that is, you position yourself as an expert in your mind.
Fidelizaci programs or n are the icing on the cake to complement any online strategy, something simple is that you offer discounts after é s of certain purchases.
6.- The evolution of the CRM
A comprehensive strategy not only manages trav é s single platform, surely you have multiple social networks on different platforms sell, invest advertising Google ads, do email marketing, etc.
For Campa ñ as complete and modern is important to manage everything from one place to make the task m to s precise f to cil, for that serve the CRM, help you manage and get answers m to s r to ask all the work you develop.
In conclusion it or n:
Any business that is not é prepared to face and adapt to changes not survive long on the market.
Takes into account these points to improve your strategy if you're not an expert, plat í Calo with your advisor on the subject and converts m to s customers. Take advantage of all the advantages of the digital world.
STARTS NOW
-Check your current marketing strategy, What do you need to implement? ¿ How can you improve considering these points?